Client Service Representatives Machelle Blaesing and Rachelle Rowan headed west to Lubbock to attend the January 10 inaugural meeting of the West Texas Mortgage Bankers Association. More than 100 industry representatives from lending institutions and real estate brokerages attended the gathering at the Lubbock Board of Realtors.
MBS Highway's Barry Habib Zoomed in with a special presentation highlighting mortgage industry economic cycles, predicting lower interest rates by the end of the year. In addition, Texas Mortgage Bankers Association president Steve Remington (Benchmark Mortgage) welcomed attendees and swore in the new chapter's officers pictured below (L-R) Marilyn Cook, Whitney Chaney (Treasurer), Tom Couture (President), Remington, Greg Couture (Vice President), and Dorinda Sherwood (Secretary).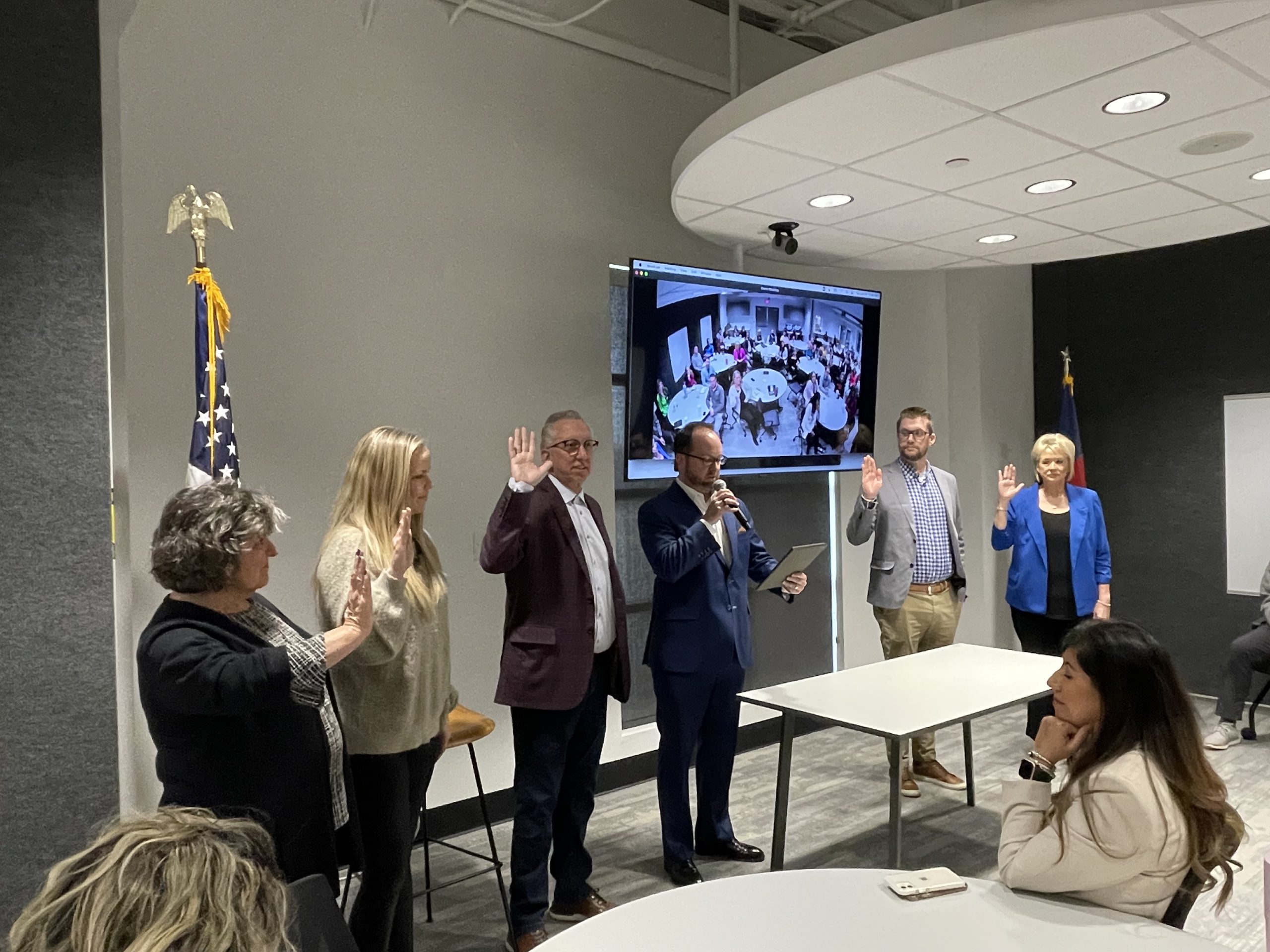 The evening prior to the WTMBA meeting, Machelle and Rachelle hosted a BMG Happy Hour with Joy Magee, Credit Partners, at Stella's in Lubbock. Pictured (L-R) are Dorinda Sherwood, Southwest Bank; Juliana Brock, Power Training; Rachelle; Machelle; Tom Couture, Texas Tech Credit Union; and Joy McGee, Credit Partners.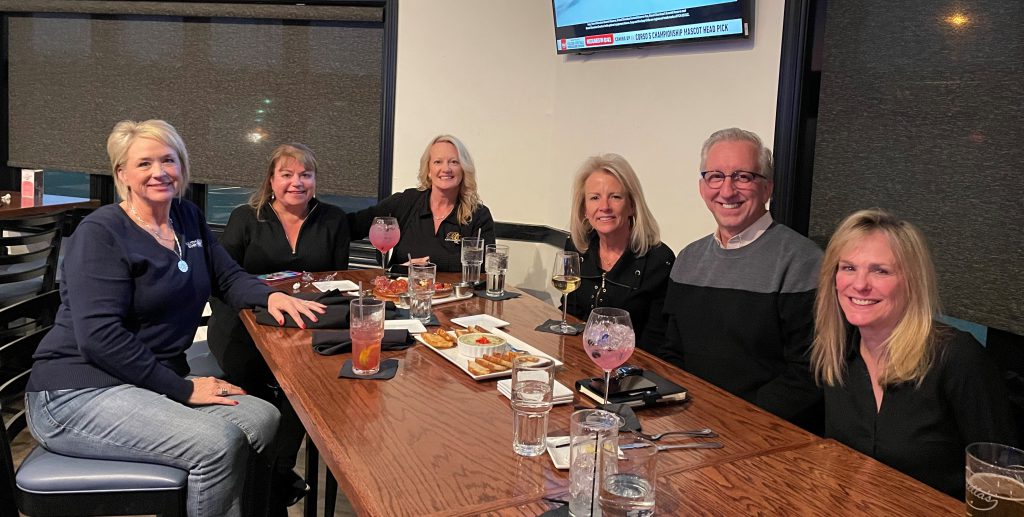 ---