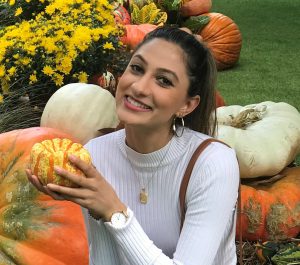 We'd like to extend a warm welcome to the newest member of our legal team, Mehreen Nadeem, who works in our Dallas office. A graduate of the University of Houston Law Center last year, she is licensed to practice in Texas.
Originally from Edmonton, Alberta, she moved to Texas in 2017. After law school in Houston, she was drawn to North Texas because of her family ties to the area. Mehreen loves the diversity of life in the U.S., as a melting pot of different cultures, languages, and food, including her favorites Thai and Italian. The icing on the cake? She says the warm weather in the Lone Star State beats the frigid temps of Canada any day!
When she's not working, Mehreen enjoys playing volleyball and assisting with marketing and outreach for a podcast called Desi Standard Time that's all about "South Asian cinema through the lens of culture, art, film, music and more." Mehreen appreciates her Pakistani heritage and traditions, and says she randomly came across the podcast, reached out to the hosts and quickly became interested in helping them promote it. You can find the podcast through several subscription services, including Apple Podcasts, and you can take a listen here.
Mehreen may also hold the record for most languages spoken among the BMG team. She speaks three fluently – English, Urdu (Pakistan), and Hindi (India).
Mehreen, we're glad you're part of the BMG Team!
---