Last month, I had the opportunity to attend the Mortgage Bankers Association's National Advocacy Conference. As many of you know, this event is our industry's largest in-person advocacy conference of the year. During the two-day gathering, we heard from a variety of impactful speakers, including Chairman of Senate Banking, Housing and Urban Affairs, Senator Sherrod Brown and NRCC Chairman Tom Emmer. 
We discussed a variety of issues, including housing affordability, appraisals, and remote online notarization (RON). You can learn more about these issues and many others on the MBA's website.  
I always learn something new and valuable at these events and encourage anyone who is looking for an opportunity to have a voice in our industry to consider joining the MBA's Mortgage Action Alliance (MAA). The MAA is a voluntary, non-partisan and free nationwide grassroots lobbying network of real estate finance industry professionals. 
If you have questions about how you can advocate for the real estate finance industry, please let me know. I would be happy to share my experience and offer suggestions on how to get involved.  
To learn more or sign up for MMA, click here.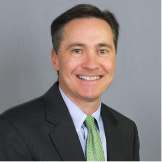 ---
Up next: Special Feature: Wendy and Calvin Venture West to Meet with El Paso Clients