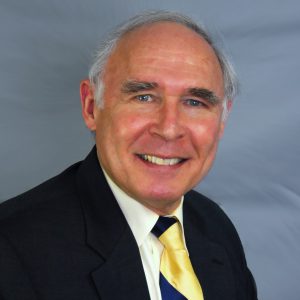 If you've been a longtime client of BM&G, you've benefited from Dave Dulock's real estate and regulatory compliance expertise.  A resource to many, Dave credits an expansive law library at a firm early in his career for igniting his curiosity and honing his legal research capabilities and continues that practice today.
The Houston native was always willing to wrestle with the hard legal issues and became an 'answer man' for both his colleagues and clients, sharing his knowledge on timely topics like Texas homestead and residential lending disclosure law.  Today Dave fields calls and answers emails about Texas home equity lending due to the most recent changes in the law.  In fact, Dave was among the attorneys who provided comments to the state's finance and credit union commissions when both bodies were issuing new interpretations of the law last year.
Married to his lovely wife Alice for 47 years, Dave dotes on his family – including two children and four grandchildren, who range in age from 3 to 10 years old.  Dave also has taken up writing (painting) religious icons, a form of prayer with roots in the early Church dating back to the 300s A.D. In a prior life, before he became a lawyer, Dave served in the United States Air Force in the late 60's and early 70's as an aircraft maintenance officer. In his spare time, he took flying lessons and obtained a commercial pilot's license.
Dave has been an important part of the BM&G family since our early years.  If you have questions about compliance issues or Texas real estate law, we invite you to contact Dave at [email protected].