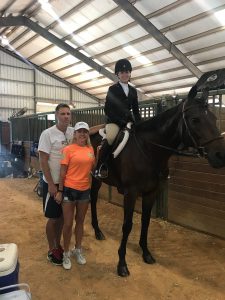 Perseverance has been key to Dallas-based Account Executive Machelle Blaesing's success in her 16 years at BM&G. In fact, her mantra of 'Never Give Up!' has proven effective time and time again. She remembers one instance where she tried for years to get a meeting to discuss BM&G's services, but she continued to follow up until one day she finally got a meeting! Thanks to her persistence, she secured the client who has been a happy BM&G customer for ten years.
Machelle is encouraged that she has seen more women in industry leadership positions since she started her career and has noticed a trend toward more female decision-makers among her clients and prospective clients. She is also enthusiastic about the higher number of networking and learning opportunities available through her affiliations with the Texas Mortgage Bankers Association and North Texas Association of Mortgage Professionals, among others.
Outside the office, Machelle loves spending time with family, which includes her husband Craig and teen daughter Maddison. They enjoy time at their lake house, sometimes with a houseful of Maddison's friends. Machelle is especially proud of Maddison and enjoys watching her compete in hunter jumper horse competitions. Maddison competes locally and regionally and has been awarded champion and reserve champion numerous times in recent competitions.
Machelle, we're glad to have you as part of our BM&G family and thank you for your great work and focus on our clients!