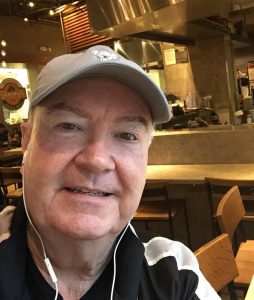 Phillip Milligan, a Senior Legal Assistant in Flower Mound, just celebrated 17 years with the firm. But you might not know this is a second career for Phillip. He spent some 30 years in the banking industry with Comerica and Mitsubishi Bank in Texas and California, retiring in North Texas at age 55.
He jokingly says that Linda Rollins is to blame for his second act and many years of happiness at BMG. The two became acquainted when he first moved to Texas, and she offered him a job soon after she started as the company's first employee in 2000. Although he wasn't quite ready to make a move then, he thought about her offer after retirement, and two months later joined the firm.
Today he loves his role, especially training new employees, taking their calls and giving guidance on issues they face each day. After years in the industry, Phillip says he's seen almost every type of scenario and feels good about sharing his insights to help the team succeed.
"Black, Mann & Graham is an incredible company," he says. "I've never worked for a company that was so appreciative of their employees, and they show it with our great benefits package and vacation policy. Everyone here gets along so well. I enjoy coming to work each day, and am thankful to be part of the team."
When he's not working, Phillip enjoys time with his many friends in the area, and looks forward to traveling to Southern California to visit family and friends soon. He says he tries to get some exercise each day, and is thankful for his health.
Phillip, thanks for going the extra mile and being part of the BMG team!
---