Houston Paralegal Eva Grimaldo may be the firm's newest star player, having come aboard just last August, but she's quickly proven why she deserves Extra Mile acclaim. Despite her short tenure, Eva knows BMG well, having worked with the team for about nine years as a client partner at Gulf Coast Educators Credit Union.
While Eva was still with the credit union, Calvin, whom she credits as her mentor, urged her to go to law school to realize her true ambition. With her fiancé's support, she left the credit union, and Ryan Black soon offered her a job. Eva is thrilled to be at BMG, where she's applying her expertise in compliance and training, among other passions, to her day-to-day craft. Eva adds that she appreciates the collaborative, welcoming environment at BMG.
Next fall, she'll attend law school and credits Ambria Wilmore, Diane Gleason, Calvin, and Ryan with giving her great advice along the way. She's already applied to the University of Houston and is waiting until next year to pursue other law schools when their application process begins.
"I enjoy my job at Black, Mann & Graham, and appreciate the leadership supporting my dream to become an attorney," Eva shares. "I'm going to pursue a part-time law degree program and continue working. I love having a full plate and thrive on deadlines and challenges."
On the personal side, Eva is a proud mom to her two-year-old son Lucas and plans to marry her fiancé Gabriel next year. When she's not working or hanging out with her family, Eva loves the stress relief and fun video gaming provides and is part of a major league gaming association. She also loves hiking and credits the good trails at Lake Houston when sticking closer to home and at Big Bend National Park when she has the luxury of time.
Thanks for going the extra mile, Eva!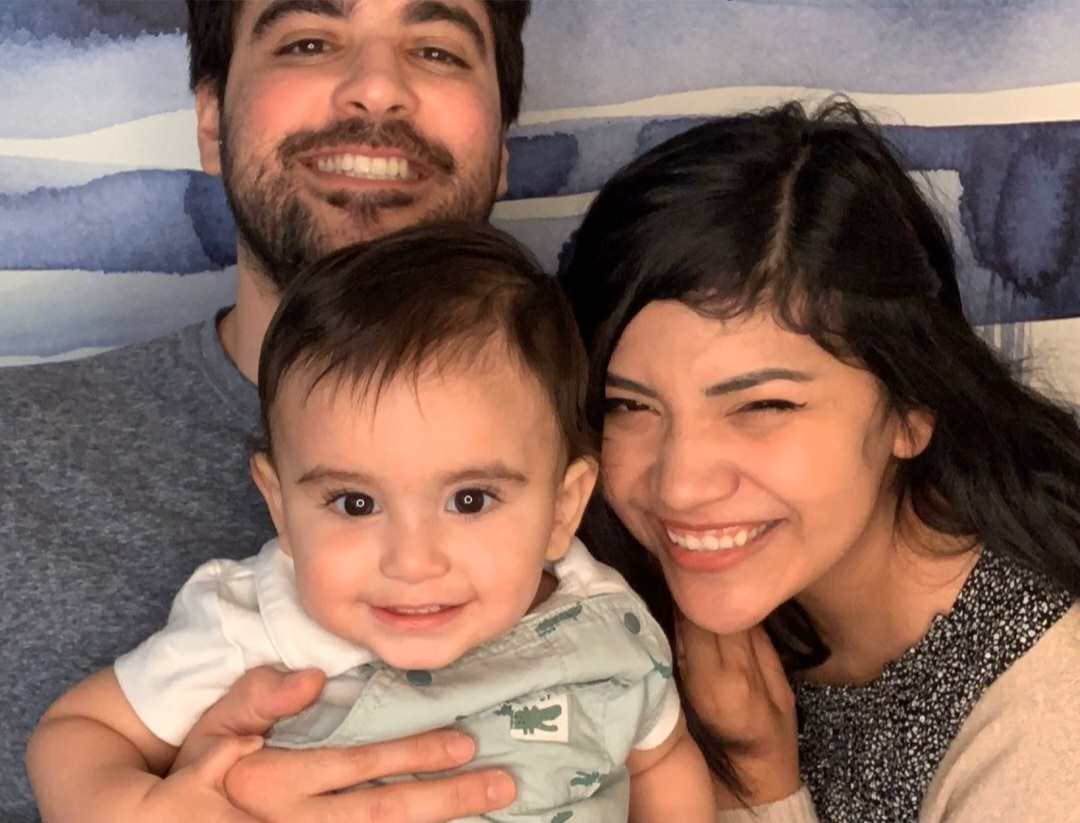 (Eva pictured here with fiancé, Gabriel, and son, Lucas)