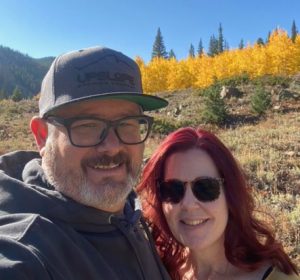 For Operations Manager Amber Gregory, relationships with her team and client are key to her success. A member of the BMG family for nearly 17 years, Amber remembers being interviewed by Donna Hestand and Linda Rollins, who hired her as a Legal Assistant. 
From her home office just outside Boulder, Colorado,  Amber manages a team of four, ensuring her client is well served. That means getting closing packages out on time, handling general questions, meeting deadlines, and keeping the client happy with seamless, no-issues closings every time. 
Amber says she feels blessed to be a BMG team member, and attributes her job satisfaction to the partners who've created a team environment and made the firm a rewarding place to work. She says she genuinely enjoys her job, and appreciates the care and respect she receives each day from BMG management. 
When she's not working, Amber enjoys spending time with her husband Jim. They've celebrated 29 years of marriage and have a daughter Lindsey who's a senior at the University of Colorado Boulder and another daughter Taylor, who's a mortgage processor for Premier Nationwide Lending. On weekends, Amber and Jim love to jump in their Jeep and explore nature near their home. They also enjoy visiting nearby craft breweries. 
Amber, thanks for your many contributions to our firm, and keep up the great work! 
---