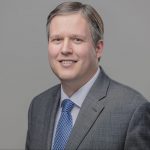 Continuing our series of commonly asked questions, we asked Flower Mound-based Attorney Dan Engle a few questions to help us better understand Planned Unit Developments (PUDs).
Dan, what are Planned Unit Developments?
Planned Unit Developments (PUDs) are projects created by restrictive covenants that 1) automatically require each owner to join a homeowners' association (HOA), which is nonseverable; 2) have mandatory assessments; and 3) have common property and improvements owned and maintained by the HOA.
Condominium projects and cooperative unit projects are not considered PUDs. When you buy a home in a HOA community you agree to abide by the covenants and bylaws which govern the association. Each owner holds title to their lot, including improvements made on their lot. The HOA holds title to the common elements, which are for the use and benefit of the owners.
Check back next week for Dan's insight on what lenders should be concerned about when closing loans in a PUD.