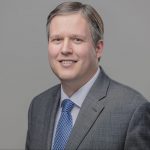 In the final installment of our series of commonly asked questions, we asked Flower Mound-based Attorney Dan Engle one last question to help us better understand Planned Unit Developments (PUDs).
What if the HOA assessment lien will have priority over lender's loan?
Usually, the restrictive covenants creating the HOA will have an assessment lien be subordinate to a first lien mortgage loan. On occasion, however, the HOA assessment lien will have priority over a lender's loan. In this scenario, it is a lender's decision, in conjunction with their investor, on how to proceed. Texas law (Texas Property Code Section 209.0091) requires that an HOA must provide 60 days' notice to any lienholder of record before foreclosing so that the lienholder can cure.
This 60-day notice requirement and opportunity to cure generally satisfies many lenders, but a more cautious lender could always collect the payments along with property taxes and insurance premiums for placement in the escrow account established for the loan.
Thank you Dan for all of your helpful insight!