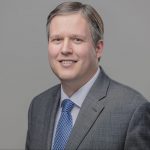 Continuing our series of commonly asked questions, we asked Flower Mound-based Attorney Dan Engle a few questions to help us better understand Planned Unit Developments (PUDs).
What should lenders be concerned about when closing loans in a PUD?
Lenders should be concerned about any current violations of the restrictive covenants that created the HOA. These could be unpaid assessments or other violations such as encroachments over setback lines. A T-17 PUD endorsement on the lender's title policy—which provides protection for these issues—is recommended for all loans made in PUDs and is the common industry practice. A Planned Unit Development Rider to the Deed of Trust should be executed, which has the borrowers promise, among other things, to obey HOA rules and pay assessments.
Check back next week for our third and final question for Dan regarding HOA assessment liens with a PUD.