BMG Client Service Specialist Rachelle Rowan was recently honored by the Austin Mortgage Bankers Association (AMBA) with its 2023 Kenton Brown Service Award, established in 2012. The annual award honors one member chosen by their peers for embodying the service-first quality that Mr. Brown demonstrated throughout his life.
If you have worked alongside Rachelle, you know her commitment to the industry and her willingness to give her time and talents are unmatched. AMBA says the award reflects the recipient's personal and professional high standard and has been a credit to the association through work, actions, and accomplishments.
Rachelle accepted the award from Michelle Goldberg, President of AMBA, at the organization's monthly luncheon on June 29.
Bravo, Rachelle! We could not be prouder.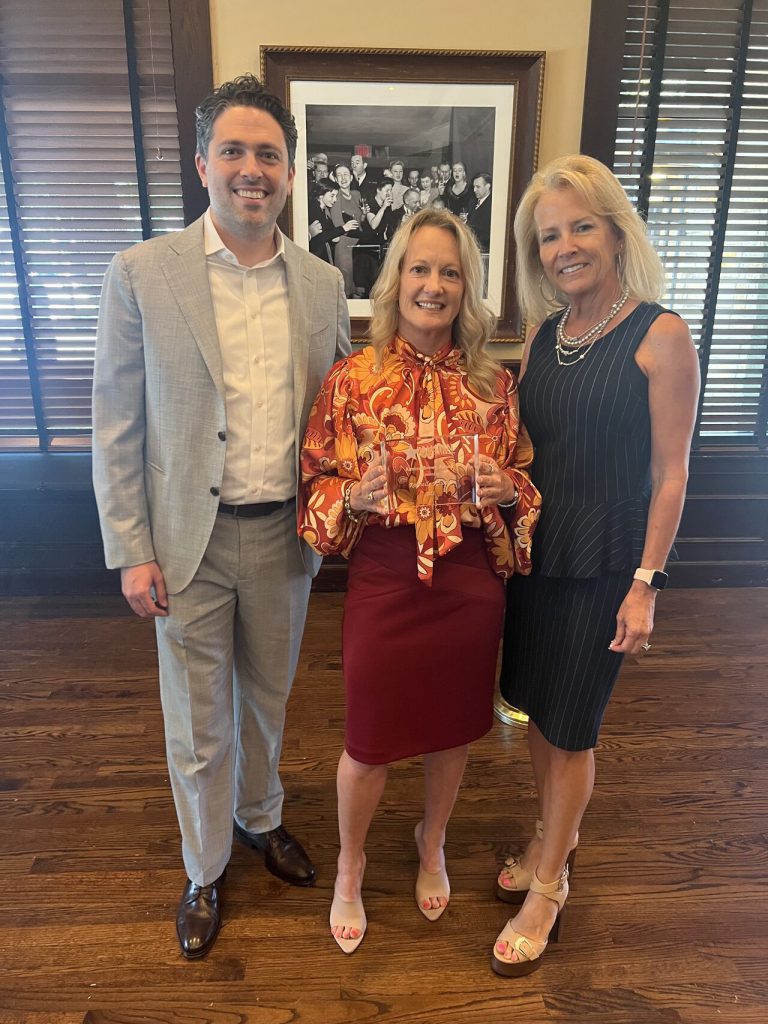 ---