FOR IMMEDIATE RELEASE                                                                      Contact: Brett Gray
August 3, 2022                                                                                            214.557.6233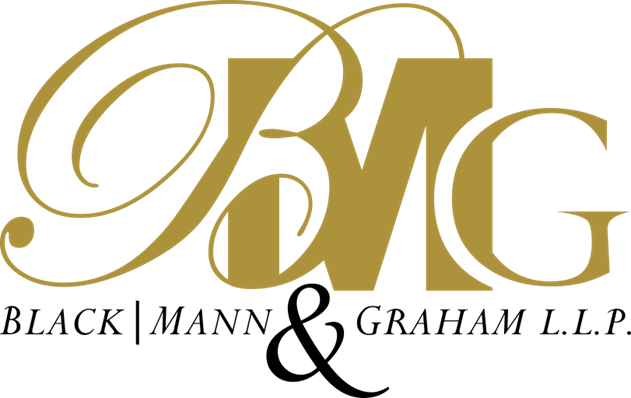 Black, Mann & Graham, LLP Announces Retirement of Firm Co-Managing Partner Greg Graham
Graham was a founding partner of the firm and is stepping down after more than two decades
FLOWER MOUND, Texas – Black, Mann & Graham, LLP, an industry leader in the preparation of loan document packages, regulatory compliance advice, and loan fulfillment services, today announced the retirement of Partner Gregory S. "Greg" Graham, effective Dec. 31, 2022. Greg has been a BMG Partner since the firm's founding in 2000 and serves as Co-Managing Partner of the firm, as well as Managing Attorney of the Dallas office.
"Greg Graham has been an important part of Black, Mann & Graham since our founding," said Shawn Black, Co-Managing Partner. "He has been an unwavering champion of our industry, and his deep knowledge of the law and incredible work ethic are without equal. We will miss Greg's dry wit and insightful perspectives and wish him only the best in his retirement."
Former Managing Partner Tom Black added, "Greg is one of the hardest working attorneys I know and has provided excellent client service since the day he joined the firm. Although we hate to see him go, we are thrilled to see him take time for himself and explore the world."
"Greg has always been fiercely loyal to his clients, and on call 24/7. I have always thought of him as a lawyer's lawyer, and if I needed to hire an attorney, I would go directly to Greg," said former Founding Partner Calvin Mann. "You build your reputation and career brick by brick – and Greg took that approach, as a quiet but effective practitioner. That is his legacy to us and to our clients."
"Being one of the founding partners of Black, Mann & Graham has been a true honor for me," said Graham. "Since my first day, I have been blessed to come to work and genuinely enjoy my job, our team, and our clients. Our industry is dynamic and ever-changing, and it has been a true joy to share my knowledge with our client partners. That is how I have built my career, and I am proud of the many great relationships I have built over the years."
Shawn Black will assume the role of Managing Partner on January 1, 2023 and will oversee the firm's three offices in Flower Mound, Dallas, and Cypress. To celebrate Graham's contributions to the firm's success, the partners have agreed to continue with the Black, Mann & Graham name that has become synonymous with prompt, personable, and precise representation.
Steven Kubik, founder and managing member of Kubik Law Firm, will be appointed to lead the Dallas office upon Greg's retirement. "Steven is well respected in our industry and shares our commitment to great customer service.  I am confident that the customers I have served for decades will be left in good hands," added Greg, "and I am looking forward to working with Steven to ensure a smooth transition for our clients and the firm."  Further details about Steven Kubik joining the firm will be shared soon.
About Black, Mann & Graham
Black, Mann & Graham, L.L.P. was formed in 2000 to represent mortgage lenders throughout the United States. Since then, the firm has become an industry leader in the preparation of loan documents, regulatory compliance matters and loan fulfillment services. With more than 125 team members reporting to offices in Flower Mound, Dallas and Cypress, our clients include some 350 mortgage bankers, mortgage brokers, banking associates, thrift institutions and credit unions. Additional information about the firm may be found by visiting our website and by following us on LinkedIn and Facebook.
###