Among the many topics the Diversity, Equity, and Inclusion ("DEI") Committee has discussed since its formation is the training and development of our team members. To cultivate and preserve a culture of DEI in the firm, we believe it's necessary to ensure all BMG employees have access to training and development resources to further their careers.  
To that end, the partners are proud to announce the start of an annual scholarship for training and career development. Available to all employees, the scholarship covers registration fees and travel expenses, as appropriate. For a copy of the application, please follow this link.  
In addition, we want to make sure employees are aware of free training courses available. BMG is a proud member of several organizations that offer these continuing education resources. Team members may check out the self-study courses offered by our friends at the Mortgage Bankers Association. Other trade associations offering similar free trainings include the National Association of Minority Mortgage Bankers of America, the National Association of Mortgage Professionals, and the Texas Mortgage Bankers Association.  
I want to thank the DEI Committee for their focus on continuously improving our firm. The partners are committed to ensuring fair access to training to help all members of our firm grow professionally. Please contact me if you have any questions about available trainings or the scholarship.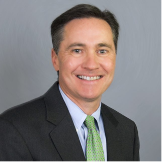 ---
Up next: Special Feature