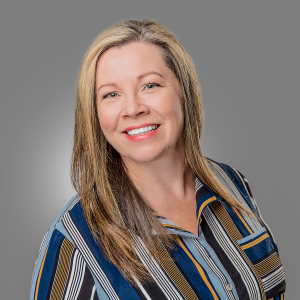 We love highlighting members of the BM&G team who have gone the extra mile — above and beyond the call of duty — for the team and our clients. Today, we're featuring Flower Mound Client Operations & Sales Liaison Christana Coleman.
In addition to her client onboarding role, Christana's responsibilities recently were expanded to include recruiter and trainer, helping onboard our most recent class of new hires. But recruiting, hiring and training these days calls for a bit of out-of-the-box thinking, including using our screen-share platform — which has traditionally been used for clients — to onboard and train new team members.  (Thank you, IT department!)  
Despite the challenge of not being able to meet most of our newest employees in person, Christana says it's been rewarding to virtually meet everyone and make them feel part of the BM&G family. 
"We want them to feel part of the team, part of our family culture," Christana says. "But the challenge was bringing them aboard and make them feel part of the family without physically meeting. The answer has been Zoom and similar technologies that allow us to connect virtually."  
Adaptability has been the mantra of the team, learning new ways of doing business, and getting comfortable with technology to connect and stay in touch. Since the pandemic, Christana says the same tools she uses to connect with our newest members of the BM&G family also allows her the opportunity to get to know many clients better. 
Christana, thank you for your dedication to our new team members – and for making everyone feel at home!