With August being National Dog Month, we decided to spotlight a few of the team's favorite four-legged friends.  
Flower Mound Legal Assistant, Monica Sowell, is a proud mom to her 7-year-old twin Chihuahua -Dachshund boys Chase and Keven. She adopted them at 5 weeks old and has spoiled them ever since. Monica has an entire room devoted to her sweet boys where they can play and relax. These boys aren't sweating the Texas heat at all!  
Chase, who has the slightly darker colored coat, and Keven have opposite personalities, making for a fun game of 'who is the best dog' with Monica's family and friends.  
According to Monica, the best thing about being a dog owner is the great companionship they offer, along with the fact that it's a similar responsibility to raising kids, but thankfully, she won't have to pay Keven and Chase's college tuition.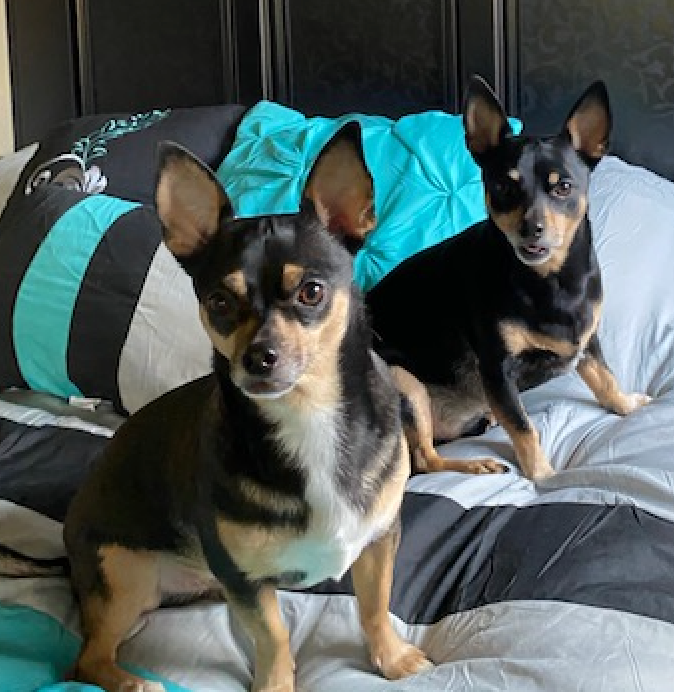 Dallas-based Legal Assistant, Sandra Lewis, became a foster mom to Gemma and Willow when they were just 3 months old. Still grieving the loss of her 14-year-old pup, she wasn't sure about fostering but decided to give it a try and quickly fell in love with the sweet sisters, who will turn five this December.  
Gemma and Willow's mom was a black Labrador, and they also have a bit of pit and hound dog in them. Although, they're biological sisters, these girls couldn't look and act more differently. Gemma, white with black speckles, is stubborn, independent, and the natural leader, while Willow has a more laidback disposition and is a momma's girl. 
Sandra says the best thing about being a dog owner is the joy they bring to her and the unconditional love they provide. She says her love for her dogs is akin to the love parents feel for their human children, but her pups don't talk back quite as often.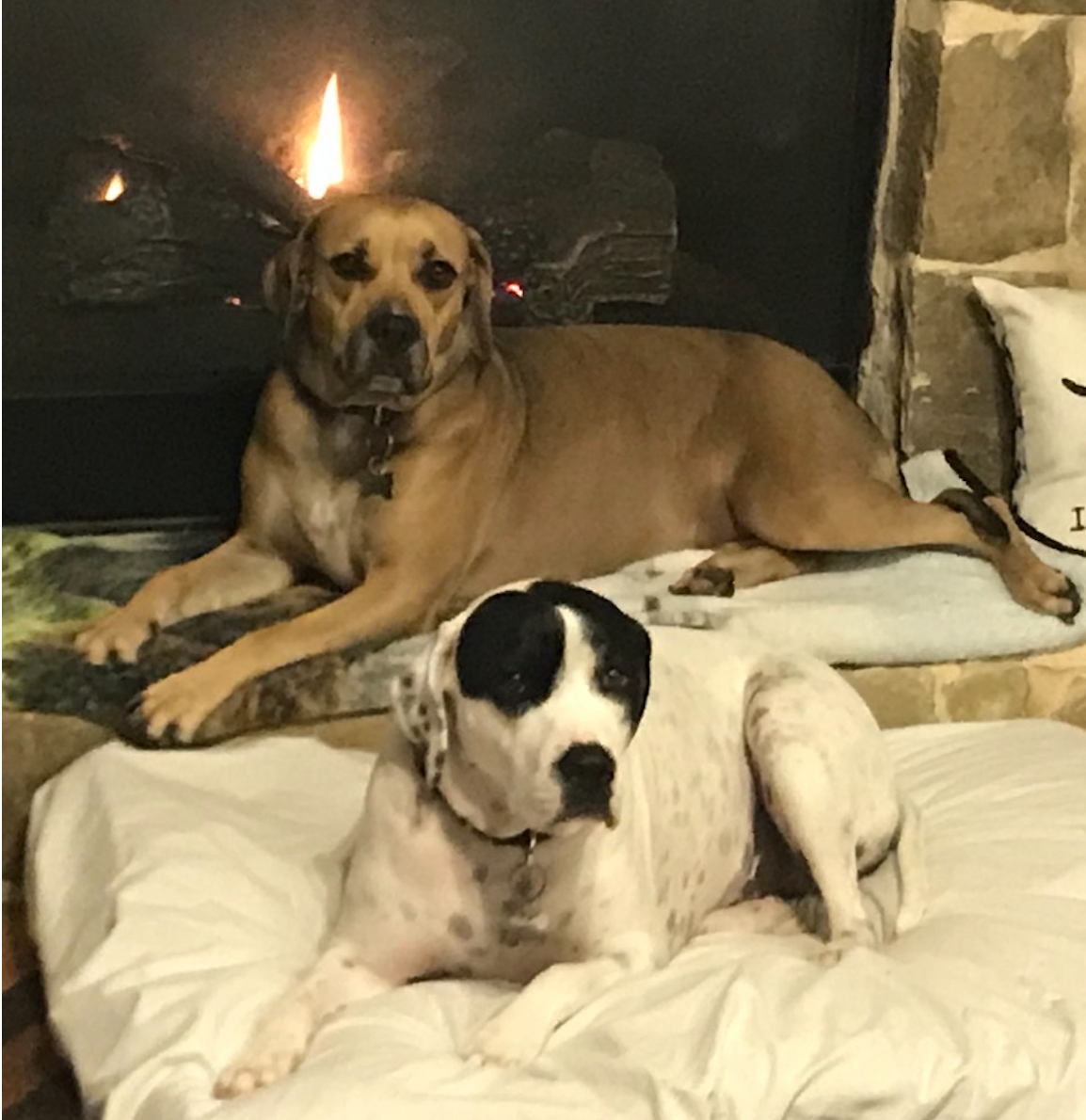 Wilhelmina 'Willy' Wilson is a Legal Assistant in BM&G's Houston office. She used to be a Great Dane breeder, but now her full attention belongs to two Great Danes in particular, 9-year-old Rossi and her daughter, 7-year-old Rigby.  
Rossi is a Mantle Great Dane, meaning her coat has distinct markings similar to that of a Boston Terrier, and Rigby has a solid black coat, giving her a more mature appearance. Although their size can be a bit intimidating, both girls are well-mannered, love people and are gentle with Willy's 6-year-old daughter.  
Willy says the best thing about owning dogs is their love and loyalty. If she's ever having a bad day, she can count on Rossi and Rigby to make her feel better.